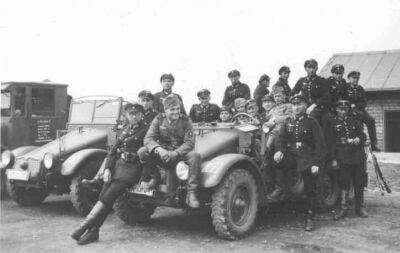 3500 Fotos 1939–1945 (90 % privat)
dazu 800 Bilddateien "Geschriebenes und Gedrucktes"
Preis: 14,90 Euro
(Endpreis zuzügl. Versandkosten)
ISBN 978-3-941635-01-2
Weiter zu:
Einführung       Inhaltsübersicht       Weitere Bilder 1       Weitere Bilder 2
Kommentare von Käufern – Comments of Buyers

 For information in English click here!

Die Angabe "CD Nr. 1" genügt!   Hier bestellen – Order here   Just mail "CD Nr. 1"
Worldwide buyers: Pay immediately and safe by

 to: infoXhistoricmedia.de (put @ for X)
Wenn die Bilder nicht angezeigt werden, hier klicken!   If the images are not shown, click here!